---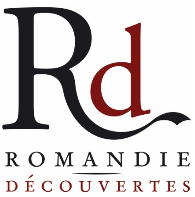 Let us become your link with French-speaking culture. Wines and gastronomy are our common threads, but we are also happy to share the local culture and craftsmanship which will greatly enrich your experience.
On the website www.romandiedecouvertes.ch we offer experiences on various themes, for people traveling alone or in small groups.
Thanks to our excellent knowledge of the land, we can offer you activities off the beaten track that will allow you to discover what makes up the gustatory and cultural essence of Romandie.
Do not hesitate, contact us! We will make you live unforgettable moments!